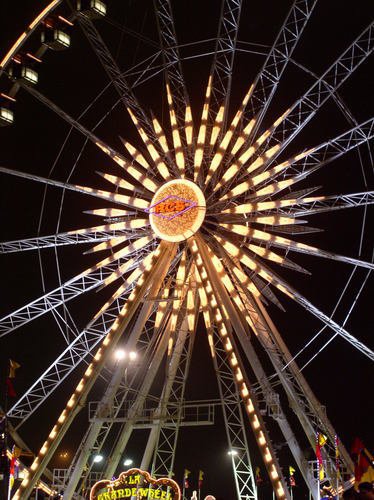 Howdy ya'll! Team Texas here to talk about Houston's one and only Rodeo.
Since 1931 Houston has been taken away by the
Houston Livestock Show & Rodeo
. 26,000 volunteers contribute their time, resources and talent as part of the world's largest livestock exhibition
world's richest regular-season rodeo, and the Southwest's premier entertainment event. Last year alone over 2 million people attended and it will continue to grow steadily in future years.
The Rodeo is a fun time for all. Including live music, carnival rides, the delicious bbq cook off, and of course how it all began, the livestock show. The rodeo is sure to please!
Though the Rodeo is a lot of fun, it has contributed many things to our community that shouldn't be over looked. Did you know that since the Rodeo began it has comitted over $283 million dollars
to scholarships, research, endowments, calf scramble participants, junior show exhibitors, School Art participants, and other educational and youth programs? Of that total, the Show has committed more than $165 million in direct educational program support, since the first scholarship was awarded in 1957. That's a lot of money!
Think you may want to check out what all the hype is about? Click here to see the schedule for 2012.
Thanks for taking the time to read our blog on the Rodeo! If you would like to ready more on the Rodeo click here.
We hope to see ya there sometime!
My business is based on referrals from my friends, family and clients.
Member of Team Texas with